How Schools and Parents around the World Are Inspiring Greatness, One Child At a Time
The Leader in Me by Stephen R. Covey
Published Simon & Schuster 2008
Read our review on Stephen Covey's book on how schools and parents around the world are inspiring greatness in children.
The Leader in Me by Stephen Covey is in some respects 'an extension' of his best-selling book 7 Habits of Highly Effective People. Here, Covey focuses on the Habits and their implementation within schools in particular, focussing on A.B.Combs Elementary, described in the beginning as a good but not outstanding school in North Carolina, and towards the latter half of the book works to include a variety of feedback from other schools around the World that have taken on the Habits Approach.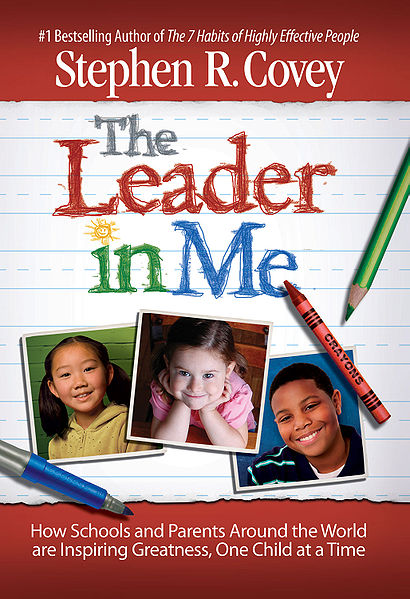 Following the introduction in Chapter 1 entitled Too Good to Be True?, from Chapter 2 to 6, Covey focuses specifically on A.B. Combs and how they have proceeded to implement a Leadership theme based initially on the 7 Habits and eventually incorporating the 8th (Find your voice and inspire others to find theirs).
For A.B. Combs, at the onset, the theme is Leadership. Muriel Thomas Summers, the principal (from 1998), decided to incorporate the 7 Habits at the school following her attendance at a Stephen R. Covey presentation, spurred on by the fact that A.B. Combs was on the verge of losing it's magnet status (Magnet Status is explained as a school that would offer something unique that would attract students from outside the catchment area).