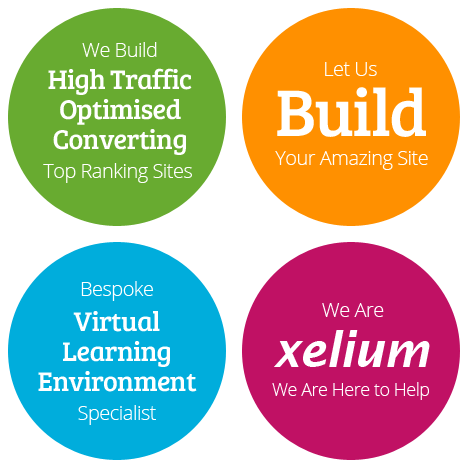 Website Design
We take pride in building a website that embodies your vision. We specialize in building bespoke website for businesses, education and the public sector. We listen closely to our clients and translate their vision and aims into reality. Our experience has allowed us to build high traffic, optimised and converting sites that ranks highly on major search engines.
Web & New Media Design | Content Creation | Contact Us
The Virtual Learning Environment
Personalised Learning
What is a VLE? Virtual Learning Environment, is a software system, usually enabled on the internet that provides additional support to the process of teaching and learning outside of the traditional classroom setting.
Bespoke VLEs for Education | Moodle – The VLE of Choice | Contact Us
Inspiring Learners
Each learner is able to personalise their learning, controlling the pace and depth of content to suit their interests, needs and capabilities. A VLE allows a learner to learn at anytime and any place, no longer restricted to being in a physical space.
Inspired learning – takes the form of the infinite resource of the Internet.
No longer is learning limited to rote or book form. Learning is as seeing and hearing, doing and experiencing and there is nothing more powerful than engaging the learner in what interests them most.
Our Community Content takes you beyond Powerpoint. Think Audio, Video, Interactive – all this is possible and achievable.
Top Features for Students | Contact Us
Empowering Educators
Through the VLE, educators are no longer limited to ensuring that the students learns and accomplishes within the prescribed 'school day'. The continuous learning and feedback and assessment process that a VLE can offer, enables educators to relinquish control and allow the learner to take responsibility for their own learning.
Top Features for Teachers | Contact Us
Engaging Parents
Parents are no longer passive by-standers in their children's education, waiting for the termly report or the next Parent-Teacher meeting. On a VLE, parents can take an active role in their children's education, receiving constant and timely feedback and formative assessment input.
Parents can start to help their children take ownership of their learning, responsibility for their tasks and pride in their successes.