Here is a quick tutorial on how to embed an E-book into Moodle. When planning and creating resources on the VLE for the topic and subject you wish to cover, www.scribd.com is a good place to start apart from wikipedia.com, encarta.msn.org, bartleby.com, merriamwebster.com and britannica.com.
We used the following scribd.com document to build this tutorial.
Resource Referenced: http://www.scribd.com/doc/52586960/Royal-Weddings-Through-Time
User Level: Intermediate to Advanced
Step by Step Guide: 8 Steps to Embed an E-book into Moodle as a Resource
1. Log on to Moodle, go to your course area and turn editing on.
2. From the "Add a Resource" drop down menu in your desired section, select "Compose a Web Page"
3. Open another browser window to www.scribd.com and look for the e-book you would like to embed
4. From the bottom menu of the e-book, click on "<>" and choose "embed" from the pop up menu.
5. In a separate pop up window under "Embed this document" click on "HTML5" tab then click on the Copy button.
6. Go back to the Compose a Web Page Moodle window and paste copied text into the "Full Text" field.
7. Scroll down to the bottom of the page and click "Save and Display" button.
8. You can tweak the width of the e-book display window from 100% to say 60%, simply click on 'Update Resources' on the top right corner and replace 100% with 60% in the Full Text window then "Save and Display.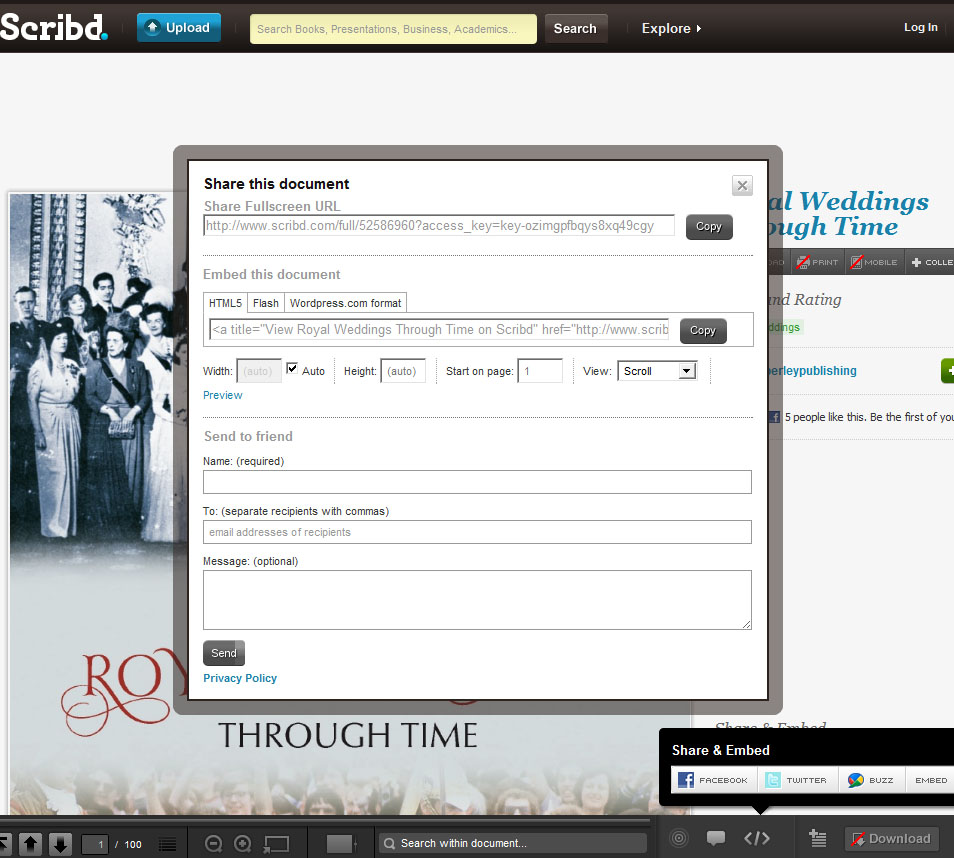 We hope you enjoy this quick tutorial. Do check back for more useful hints and tips as well as quick tutorials to make the most of your VLE.
Author: Samuel J. Tan
Copyright © Xelium Ltd. All Rights Reserved. This article cannot be used  in part or whole without expressed permission or license from Xelium Ltd. The author of this work and Xelium Ltd reserves all rights to the content of this website as the original creator and owner.