The default setting in the course summary or List of Courses view in the front page is to show the list of teachers as contacts under each course. What if you want to attribute the course to its creator and not just the teacher(s)? Check out the steps here.
Course creators are typically a master teacher, department head or program coordinator. They may not be involved in the day-to-day running of the course or its delivery so their names are not always known especially on Moodle. Here is how you can publish the name under the course.
How to Show the Course Creator in Courses List View in Moodle.
We get asked how one goes about showing the creator's name under each course in Moodle. By default only the teachers are listed as course contact under the courses in list view on the front page or category pages. The following steps will list the Course Creator, plural meaning only one course creator can be shown for each course. Here is what it looks like without the course creator.

Use the following steps add course creator under the Course name in list view.
Login to Moodle as Administrator
Go to Site Administration > Appearance > Courses
Under Course contacts tick the Course Creator checkbox.
Click Save changes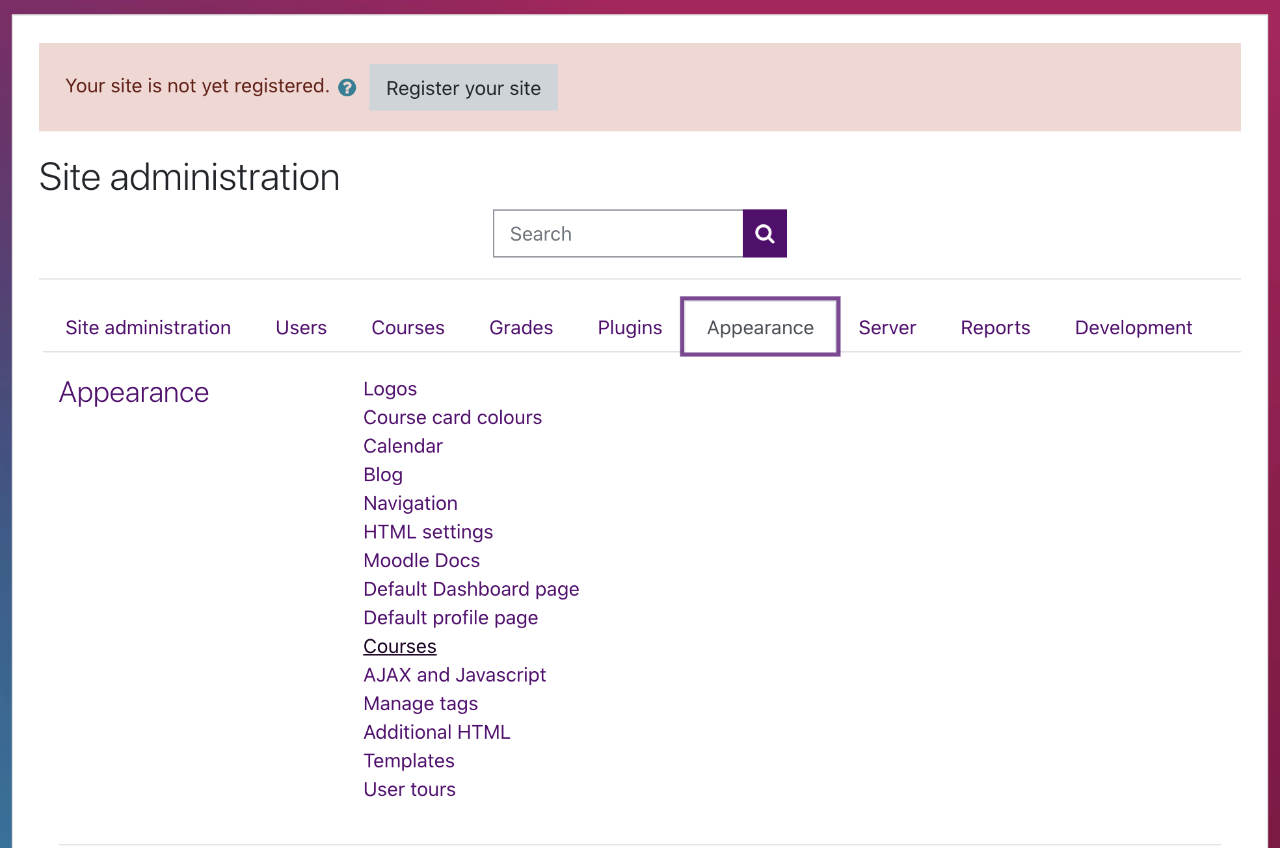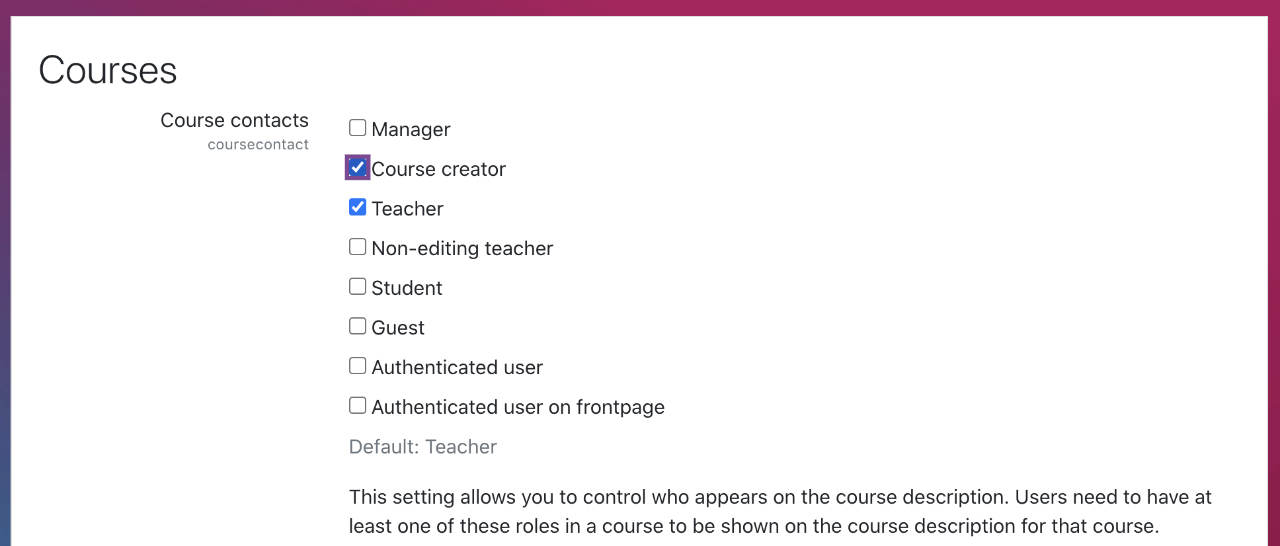 Here is what it looks like after enabling the course creator as course contact.

How to Change the Course Creator for a Course on Moodle
Note that the course creator of a course is fixed. This is the user who created the course initially. The name cannot be changed. One way to attribute the course to its original creator is to create the user account, assign system role as course creator, login as the new account, create a new course and import the content.