You can now set the default landing page when a user logs into Moodle. Instead of just presenting the Home site page, this can either be the Dashboard, My courses or User preferences page. This allows the user to sink their teeth right into learning especially when you can customise the Dashboard to show relevant information, list their courses or allow them to access their accounts, blogs and badges under Preferences.
Change the default Start Page for Moodle
Did you know that you can change the default Start page? We showed you how to change the default page to the Dashboard. We then went further by adding a custom message there so learners to hit the ground running with recent courses, my courses, learning plan, calendar and timeline among other things. With Moodle 4.2, you can change the default start page for users to one of the following:
Home (page)
Dashboard
My courses
User preference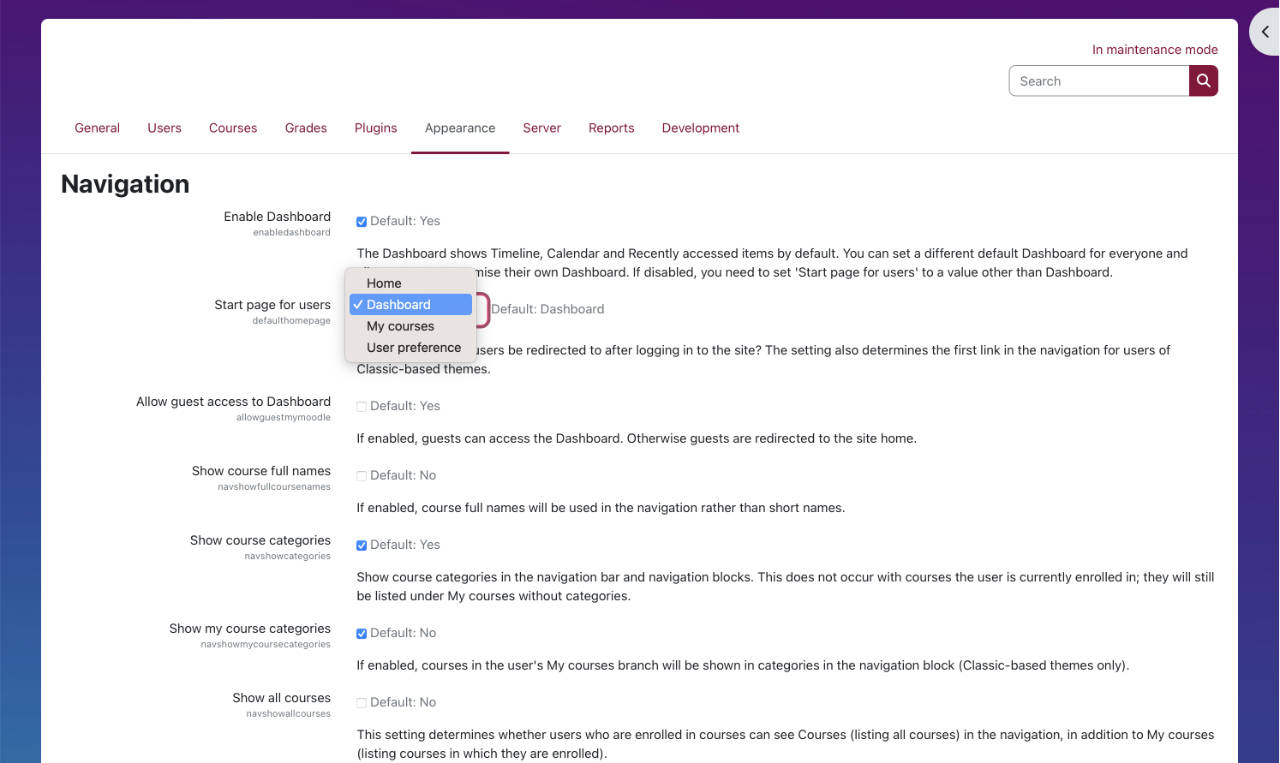 Use the following steps:
Login as administrator
Go to Site administration > Appearance
Under Appearance click on Navigation
In the Navigation page click on the drop down menu for Start page for users and choose one of the four options there
Scroll down to the bottom and click Save changes button
Your users will now be redirected to your chosen start page upon logging in.