Subject: St. Mark's CofE Secondary School BATH
The advantages of a VLE comes in many different forms to different people. Here at St. Mark's School, they have found  out that the VLE is not only able to serve the children but the entire teaching staff and management team as a whole. Read more to find out how St. Mark's have taken full advantage of their Learning Platform.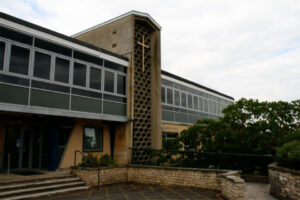 A little more than two years ago, St. Mark's School in Larkhall, Bath embraced a revolutionary way of working for its staff in the form of a Learning Environment. One would perceive that the Learning Environment is about delivering teaching and learning resources to the students but it extends vastly beyond a teaching and learning tool. Xelium has been very fortunate to work with the team at St. Mark's who have taken the application to new heights.
The management team, teachers, governors, support and administrative staff all have their own dedicated spaces on the Learning Platform, allowing members of each group to participate with their peers, to communicate and share information with each other in ways that were not possible before.
One of the first applications put in place for the Learning Envirnoment was the Virtual Daily Briefing. As a common practice, School Teachers, Management and Support Staff would gather every morning in the Staff room for a catch up before they proceed to their own classes to begin the day. During these meetings, members of staff will exchange information with each other, in a rather chaotic and unstructured manner with teachers taking turns randomly to speak and if you happen to miss one of these briefings, you are sure to be left out of the 'loop'.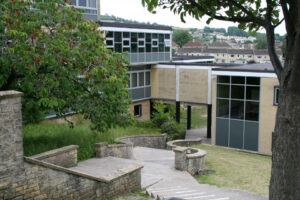 Headteacher, Cherril Pope has been instrumental in the introduction of the Virtual Daily Briefing system. Not only has her vision for this removed the need to physically be in the same room every morning but she also possesses the vision for revamping the way the staff communicate with each other throughout the day.
The Virtual Daily Briefing system allows staff to broadcast messages to each other in a structured manner. They can also leave instant and direct messages to each other or to a number of staff in a team all within the system. The system will also allow its users to leave dated messages, where those messages would only be relevant on certain days of the week.
This has  effectively made the Staff Pigeon Hole somewhat redundant. No longer are members of staff required to print multiple copies of the same message and to drop them in the pigeon holes or remember to physically pick up and read messages left for them.  They can now do this from anywhere in the school at any time of the day.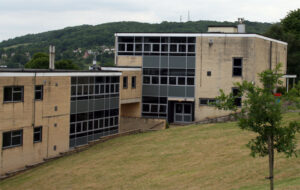 Another advantage of the VLE for the management and teaching staff is that it allows them the ability to plan their lessons and to work from anywhere, be it remotely at home or in the school, at a time that suits them.
The Learning Platform is available online, everyday, 24 hours a day and 7 days a week. This gives staff the flexibility and power over how they manage their work and time. Logging on and carrying on with work during PPA (Planning, Preparation and Assessment) time need not be restricted to a certain location or time.
With lesson plans and teaching and learning resources made available on the VLE, teachers with planned leave or PPA days just have to hand over these details to the support staff, a replacement teacher or other cover staff. This not only gives the students a sense of continuity but the support and cover staff have greater confidence in delivering the courses knowing that the courses will fulfil the curriculum requirements of the students.
The management and teaching staff at St. Mark's is still finding new ways of applying the Learning Environment not only to facilitate the Teaching and Learning process but as we have seen here, in ways that revolutionize the way they work.
Do you use the VLE in different ways? Let us know how you benefit from a VLE in your School.
Related Articles:
Author: Samuel J. Tan
Copyright © Xelium Ltd. All Rights Reserved. This article cannot be used  in part or whole without expressed permission or license from Xelium Ltd. The author of this work and Xelium Ltd reserves all rights to the content of this website as the original creator and owner.