The availability of the many tools and resources on the Internet has changed the landscape of education tremendously, none more so than Web 2.0 technologies.
Traditional use of the Internet was very much a one-way street with the World Wide Web being a huge repository of information, this changed with the advent of Web 2.0 technologies. With Web 2.0, users do not only retrieve information but contribute to it as well.
This allows users a higher level of interactivity; to share, collaborate and participate in a community on a level never seen before. The end user achieves this with a host of web applications that are readily available, user-centric, friendly, and easy to sign up to and in many cases cost-free.
As more and more such applications appear on the Internet every day, one would be forgiven in starting to question the Web 2.0's viability and educational value, and yet, many have taken the ideas and applied it to their teaching and learning process and consequently have yielded very exciting and positive results.
So what are these applications, you may ask, that have added value to the students' learning experience?
We have here, a sample of Web 2.0 applications that have been applied and used successfully in schools, colleges and universities. If you already use some of these tools in your teaching, do share in the comments section your experiences.
Forum Discussions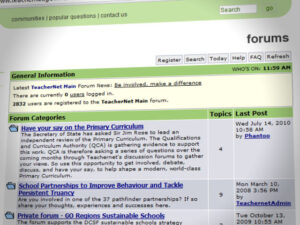 This is undoubtedly, one of earliest forms of Web 2.0 applications. Also known as a bulletin board, discussion forums allow users to read questions and answers posted by a community with similar interests and to participate, i.e. sign up and post questions or answers of their own.
Within each forum, there is an owner and often several administrators or moderators that manage the thread of information. In learning institutions, these are usually teaching or support staff. The Teachers and Support Staff can then nominate other members in the school or students as moderators based on their level of participation and knowledge of the subject.
This works very well both as a closed community discussion with members only access or as an open discussion with the public where anyone is encouraged to sign up. Students will start discussions on various topics that matter to them and staff can monitor this and provide the necessary information and guidance they need.
Discussion forum examples: phpBB forum, miniBB, vBulletin
Blogs (Web logs)
While a discussion forum allows students to ask quick questions and get the answers they need from other members of the forum, blogs function as an outlet for sharing news, thoughts and opinions of students and staff in a more focused and comprehensive way. The term blog is derived from the words "Web Log" and is simply an online journal for the students and staff, whether individually or collectively) providing them an outlet to share their knowledge and experience based on a chosen theme or topic.
Blogs can still encourage student participation through posting of comments following each blog post (see at the end of this article). You often find this in use by clubs, activities and event organisers in schools for students to report their progress or publish news article to draw more interest from other students. Blogs are almost always open to the public and anyone can post their comments but this can be filtered and managed by staff.
Blog examples: WordPress, TypePad, Blogger
Wiki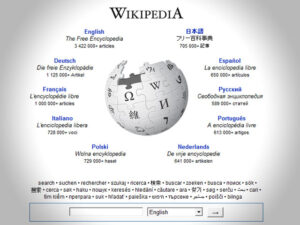 Another Web 2.0 application that has captured the imagination of schools is the wiki. Essentially an online publishing tool, Wikis allow a group of users to set up pages on a wiki site. These users can then contribute or edit each other's work.
School, colleges and universities can use either closed wikis (only available internally) or semi-open wikis (information is shared with the public but only internal editing is allowed) or public wikis. A prime example of a publicly editable wiki is Wikipedia which serves as a repository of knowledge and anyone who signs up to it, is able to edit and update the content published.
Some of the more popular uses of wikis in learning institutions include collaborative descriptive writing, group storytelling, factual recording, shared interests, poetry, and group diary. Wikis can also be used to improve spelling, introduce new words and good phrases to improve student vocabulary and give the students opportunity to work on their written language skills.
Wiki examples: Wikispaces, Wikipedia, WetPaint, Wikia
Content Management Systems
Learning institutions with in-house technical capabilities often use some form of Content Management System (CMS) to publish information online. The front end of such a system is the organisation's website while the back end is a facility that can allow users to create, update and publish content on the website easily. Work can also be delegated to the relevant departments allowing them control over the contents of their own pages.
There are many commercial and open source CMS packages that offers a whole host of features and can be customised and designed to meet the needs of any organisation including schools, colleges and universities.
Xelium is also able to provide the service of customising and designing Open Source CMS for education and where required maintain, administer and manage the service for them. The look and feel as well as features and functionality of the chosen CMS package can be customised to the exact specification of the school without any licensing infringements.
Content Management Systems examples: Joomla, Drupal,
Video & Photo Sharing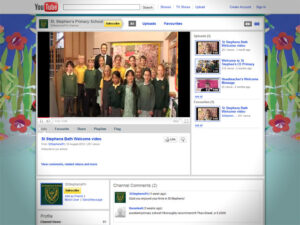 It is very common these days for every classroom to be equipped with digital cameras and handheld video recorders capturing photos and scenes in and out of the classroom. Both students and staff are just as keen to use these devices to document their daily activities.
The amount of information (number of Megapixels) captured in these formats has grown significantly over the years, and often affordable devices are capable of providing very good quality video and photos.
Much of these digital media can easily find ways onto the Internet with a little help from Web 2.0 applications. Sites such as YouTube, Vimeo and Flickr allow students and staff to upload and share videos and photos providing everyone with a creative outlet.
The educational value of this experience goes beyond simple file uploading, as with the digital content, students are then able to manipulate these using the relevant software packages. New, often very useful skills and experiences are gained by using applications such as Photoshop, Picasa, Movie Maker, Photo Story, iMovie and PowerPoint.
As part of our services, we offer schools, the option of creating and customising their very own video channel. The capability to publish approved content to showcase students' work, celebrate achievements, report on an event or activity, often very quickly captures students', parents and teachers imagination.
Video sharing examples: YouTube, Vimeo
Photo sharing examples: Flickr
Microblogging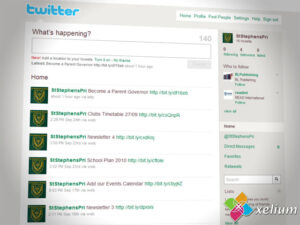 What if you don't have the time to write an entire article on a blog and just needed a way to update your students, staff or parents quickly. Microblogging is a type of blog which features only very short posts, usually no longer than a sentence and is limited to a certain number of characters. The most popular microblogging site at point of writing is Twitter.
We have helped schools integrate Twitter on to their websites allowing them to provide students, staff, parents and visitors with instantly updated information on what is happening in school. Parents and visitors can stay up to date easily by following the schools tweet. Not many schools realise the potential of such a facility but when we had schools that needed a way of getting information across extremely quickly to their target audience, it was obvious that microblogging was the answer.
Microblogging examples: twitter, tumblr
Document Management & Project Collaboration System
Perhaps better suited but by no means limited to institutions of higher education, document management and project collaboration systems provide virtual workspaces for students and staff to communicate and share resources. The system allows them to organise online meetings, hold virtual discussions, set team goals and objectives, delegate work and set deadlines on shared calendars. Staff can set group coursework and allow students to work together collaboratively over a platform that gives them the control and flexibility they need.
Document management and project collaboration system examples: SharePoint, Project Server, GoogleDocs, GoogleGroups
Social networking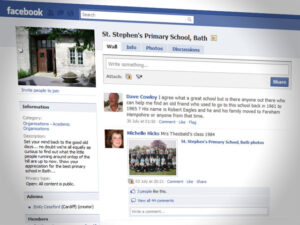 The most popular and well known of all Web 2.0 technologies is probably social networking. However, while there have been many negatives surrounding the use of social networks within school environments, with reported incidences of bullying and even paedophilia, it is without a doubt an exciting and often very engaging development.
While the use of social networks is often understandably banned in many schools, this does not mean that students will stay away from these sites outside of school. There is a lot of potential in the use of social networking tools as educational support material, not least because so many students are engaged and excited by it.
Look out for our coming blog post dedicated to social networking.
Social Networking Sites: Facebook, MySpace, Bebo, Friendster, Hi5 and Orkut
So what is next?
If you would like to know more about any of the Web 2.0 Technologies mentioned in this article and how schools have taken this onboard and made it their own, feel free to contact us. If you already use some of these technologies, do tell us how your organisation benefits from using such a product. We also have an article on the benefits, strengths and advantages of a VLE (Virtual Learning Environment) for education.
Related Articles:
Author: Samuel J. Tan
Copyright © Xelium Ltd. All Rights Reserved. This article cannot be used  in part or whole without expressed permission or license from Xelium Ltd. The author of this work and Xelium Ltd reserves all rights to the content of this website as the original creator and owner.