Xelium is running a series of articles looking at different gadgets that are starting to appear in schools around the world and in the UK. The articles present the advantages and positive impacts of each of these gadgets in education and how it can enhance learning. Students embrace them from the word go but will Institutions of Learning reap the benefits of their investment? Read on to found out how a 'remote control' can help students pay attention or how getting hooked on the iPod or iPhone is good for your students.
The Clickers – Wireless Response Devices
The New York Times recently ran an article on the use of hand-held gadgets for enhancing and monitoring learning. Students in Northwestern University, Evanston, Illinois were issued a clicker, a wireless device that looks like a TV remote. The clickers not only clock in the students when they attend the courses but allow them to answer questions and provide instant feedback to the lecturer.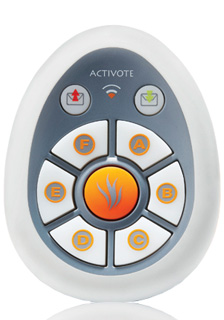 Similar systems such as ActivVote and ActivExpression from Promethean, the Smart Response series from Smart Technologies and Voting system from Turning Point have existed in the UK for a while now although the use of these devices have been limited as schools often do not have the budget to acquire the significant numbers necessary to distribute one to each student. The capabilities of these devices are usually limited only to voting and may not be dedicated to each child.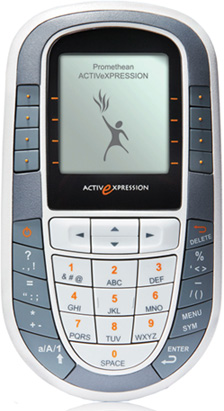 So what are the real world benefits now that thousands of schools, colleges and universities with students numbering up to half a million have used these devices.  Jacques Steinberg writes in his article that  "it has altered the nap schedules for anyone who might have hoped to doze in the back row". It makes them pay attention in class.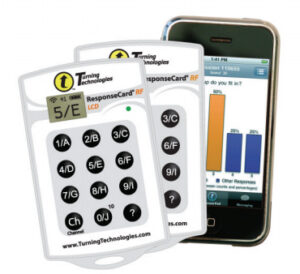 University, colleges and even schools in the UK are already allowing younger students in sixth forms to bring in their smart phones and blackberrys. The clicker device competes for their attention and time. Students whom would otherwise be checking their phones for emails or sending text messages to each other would need to pay attention in class in order to use their clickers effectively.
These clickers also allow the teachers to engage with the students, gain an insight into their understanding of the topic and gather instant feedback. Often with the use of such a system, classroom sessions are peppered with questions relevant to the topic, keeping students on their toes. For every question posted on the screen, students have the opportunity to participate and respond accordingly. The teacher will then be able to publish the responses in the form of a graphical chart on screen for further discussion.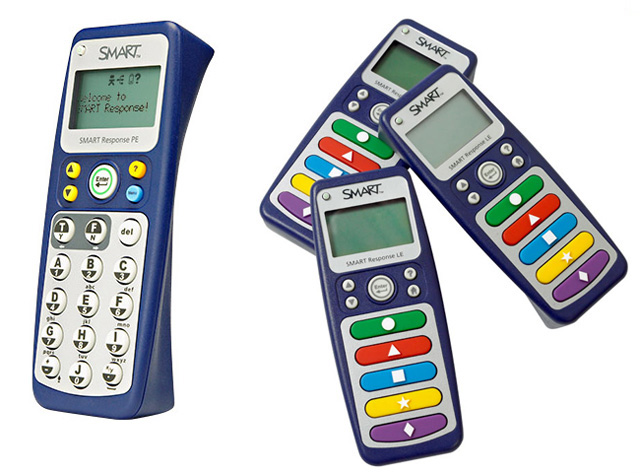 Based on studies at Harvard and Ohio State Universities, it would be natural to assume that the use of the clicker and other handheld electronic gadgets have an advantage in school. There is no doubt that the current generation of students are familiar with handheld computers, touch driven technology and mobile phones. They are also used to participating in real time online events over social networks and used to the constant stream of instant feedback. The use of the clicker in a classroom environment would be similar (in terms of interaction and feedback) and thus very familiar to them.
The application and use of these clickers would allow greater participation in class, particularly from students reluctant to speak up; it would allow teachers to garner feedback on the students' understanding of the lesson content and through interaction and further discussion of the lesson, would encourage deeper learning from a student perspective.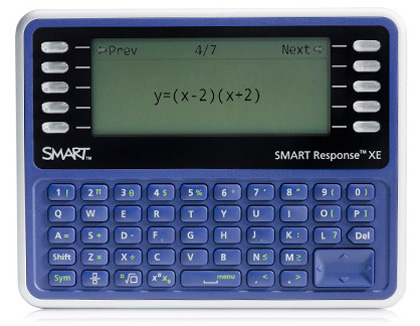 Hardware vendors are also offering applications (or apps) that students can download and install on their mobile devices such as android phones, blackberry, iPhone and iPad. These applications will register and connect to the university network through WiFi and work in a similar way to a clicker and has the potential to include greater enhancements and options.
Other Gadgets Worthy of Mention
In our previous article, we wrote about the use of handheld gaming consoles to aid teaching and learning. Look out for our other articles on the use of iPod Touch and iPads, and netbooks. Handheld technology is evolving at a break-neck pace, there is so much to be gained from the use and application of these devices for teaching and learning.
Have you used these in your classroom? Or does your child use these devices in school? Share your thoughts and experiences here.
Related Articles:
Author: Samuel J. Tan
Copyright © Xelium Ltd. All Rights Reserved. This article cannot be used  in part or whole without expressed permission or license from Xelium Ltd. The author of this work and Xelium Ltd reserves all rights to the content of this website as the original creator and owner.
Images Courtesy of Promethean Ltd, Smart Technologies ULC and Turning Technologies.