We had a very exciting start to the week when one of our unassuming websites and its courses had a well received mention in the Moodle News blog. Thank you! The website in question is based on Moodle and contains information regarding the services we offer. It also serves as a hub for the community of users to share their knowledge and experience on the use of e-learning in schools as well as tips, tricks and best practices. Apart from that, the site also offers schools, a recycling program for IT equipment to help find new life for IT kit and reduce electronic waste, what we like to call the 3RE Programme (Reduce, Reuse and Recycle). Interestingly, the highlight was not about the purpose of the website.
The article gathered interesting feedback and was mentioned on the 'twittersphere' by many in the education sector, industry, and the teaching and learning profession. So what was it about – It was about the clever layout and exciting design structure that can be achieved on Moodle. Our website caught the eyes of the author. Subsequent feedback pointed out how simply thinking outside of the box can allow one to design great user interface on otherwise clunky and bland look. The author, Joseph Thibault has described the site as 'slick-looking' and warrants a look. He went on to say,
"The course, which consists of a few tips (*5 Basic Steps for Using Moodle*) and some discussions has a nice layout with icons and buttons leading to various pieces and resources. Overall a great design aesthetic."
We would like to thank Moodle News and Joseph Thibault in particular for the positive review of our site. This has certainly been a great encouragement and motivation for us to continue our work in creating better navigation, clever layout and clean user interface. We hope the article will also inspire more creative use of Moodle.
So here it is, the up close, some of the screenshots of our 'good looking' Moodle site, worthy of a look. You can also find a list of relevant links at the bottom of this page.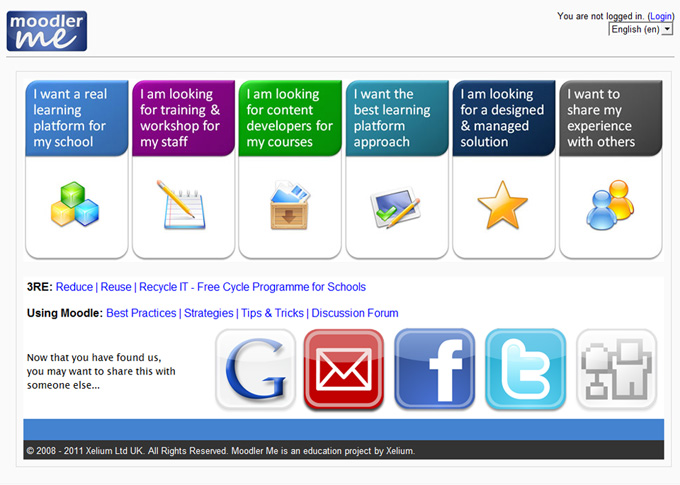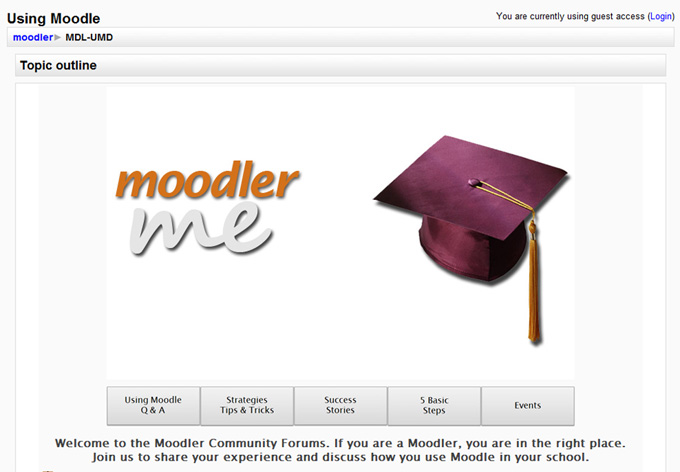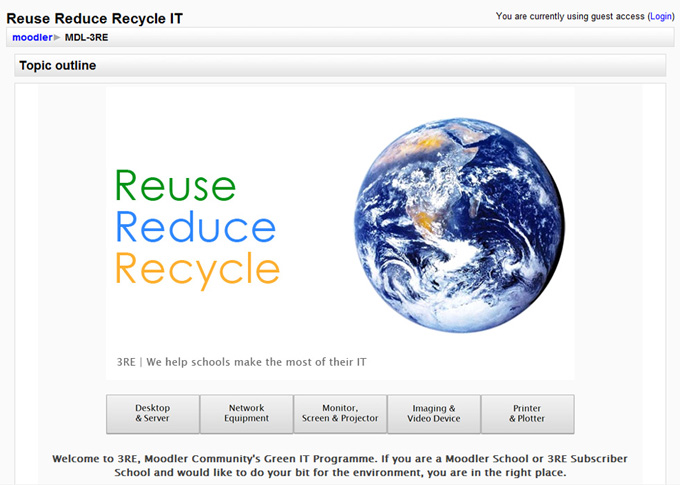 Related News & Links: