Thank you for signing up for your free Make the Most of Your VLE e-book.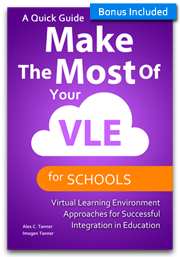 Another email is on it's way to your Inbox. If you don't see it, please check your Junk folder and add our email to your safe senders list.
In it, you will have instructions on how to download and save the e-book.
We hope you will find this book useful and would be glad to hear from you.